---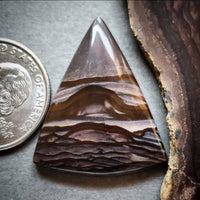 This Jasper was "accidentally" discovered in Oregon as workers blasted through hard rock to clear the way for road construction.
Word quickly spread across Oregon and Idaho and avid rock hounds collected as much as they could before it became inaccessible.
One of the finest Oregon porcelain jaspers, we are lucky that word got around as it can no longer be sourced.